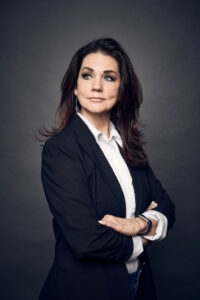 Sherry Deutschmann
Founder and CEO
Sherry Deutschmann is a serial entrepreneur, author, and passionate advocate for entrepreneurship. In 2019, Sherry founded BrainTrust, a company dedicated to helping women entrepreneurs grow their businesses.
Prior to founding BrainTrust, Sherry was founder and CEO of LetterLogic, Inc., a company she grew to $40 Million and sold in 2016. LetterLogic was named an INC 5000 company (fastest growing privately held businesses in the US) for ten consecutive years.
Sherry attributes the success of LetterLogic to its unique culture in which the needs of the employees came before those of the customer or shareholder. That culture led Sherry and LetterLogic to be featured in the New York Times, Forbes Magazine, Business Leaders, INC, and Fast Company. Sherry was honored by President Barack Obama as a White House Champion of Change in 2016. Sherry's book, Lunch with Lucy – Maximize Profits by Investing in your People, was released in March, 2020 and received national honors, winning both the 2021 Gold Foreword Indies Business Book Award and the 2021 Bronze Axiom Business.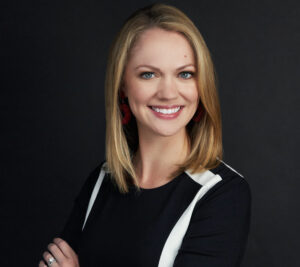 Jennifer Faught
President and COO
Jennifer is an entrepreneur and fierce champion for women in business. She was one of our first vault members as a part of the beta test group that launched what is BrainTrust today.
Prior to joining BrainTrust, Jennifer worked with high-performing companies in growth strategy and accountability as a Certified Scaling Up Coach. Jennifer is no stranger to scaling a business. She scaled and exited her own company, a proprietary online learning platform for female entrepreneurs, in 2017. Jennifer has served on the leadership teams for several companies wherein she helped grow revenue by 300% over 3 years after an initial $15 million capital raise. She's a 2020 Nashville Business Journal 40 Under 40 recipient and has been published often for her tips on communication for teams.
Jennifer thrives in building processes, workflows, and systems while moving quickly and easily from strategic planning to execution. She believes that the culture of a business and its ability to scale quickly are determined by finding the right people, putting them in the right position, and making sure everyone is laser-focused.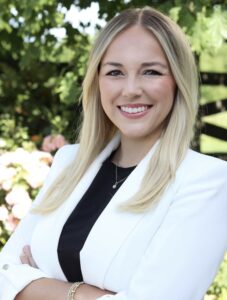 Morgan Stanley
Director of Business Development
Morgan has an infectious energy with a get it done attitude. Her passion in life is to help women entrepreneurs unlock the potential that lives within to grow their business. Her role at BrainTrust is to grow our membership nationally and create the best possible client experience.
For over three years, Morgan worked with scaling organizations to drive accountability and alignment of teams while helping them implement systems and processes. Her ability to make accountability feel empowering is the perfect catalyst to help people accomplish their goals. Morgan is also a DiSC Certified trainer and has coached hundreds of team members on improving communication.
Morgan thrives on building meaningful relationships while executing on the items in front of her. She firmly believes that the future of business is women. Her motto "Do what you love, love what you do" reigns true in her work daily.
                                                                                                                                           .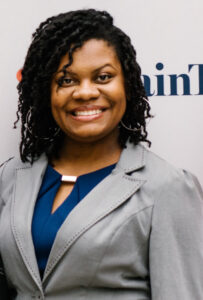 Kryshee' Pritchard
Director of Business Operations
Kryshee' Pritchard (pronounced Chris-Shay) is a small business advocate with a passion for helping women strengthen their voices and achieve their dreams.
Prior to joining BrainTrust as the Director of Business Operations, she was the Events and Marketing Coordinator at the Nashville Business Journal. During her 4-year tenor, she aided in the planning, hosting, and success of 200+ events and award programs. She connected, awarded, and hosted 400+ attendees, including Nashville's top influencers.
Kryshee' thrives on creating processes and systems and works behind the scenes to oversee the day-to-day operations of BrainTrust. She is dedicated to driving growth and development for herself, BrainTrust and women business owners everywhere.